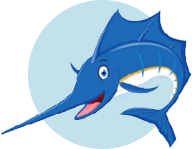 Marlin
Ages: Approximately 7 yrs. - 12 yrs.
This is a beginner class for this age group. Students will become comfortable submerging and learning the basics of rhythmic breathing, basics of side breathing for freestyle, stream lines on front and back, elementary backstroke, along with an introduction to various stroke mechanics. They will learn to float on their front and back, tread water and submerge for objects with their eyes open
Skills Taught: Basic freestyle, backstroke, breaststroke, and elementary backstroke for short distances.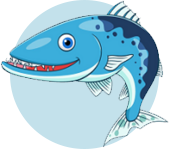 Barracuda
Ages: Approximately 7 yrs. - 12 yrs.
An intermediate class where the focus is on proper technique in preparation for fast swimming. Side breathing for freestyle (continuous), breaststroke, backstroke, butterfly, and various drills for each stroke. Additional skills include kneeling dives, enhanced treading and retrieval of objects from the pool floor.
​Skills Taught: Building a fast flutter kick, Freestyle, Elementary Backstroke, Backstroke, Breaststroke with proper timing, basics of Butterfly, Kneeling dives, Treading with different kicks.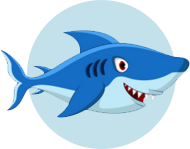 Shark
Ages: Approximately 7 yrs. - 12 yrs.
An advanced class for this age group. At this level participants will continue to work on stroke technique, and refining all skills. There will be more emphasis on swimming longer distances, learning about fundamentals of interval training.
Skills Taught: A more in depth understanding of Butterfly, all four competitive strokes and their appropriate turns, learning how to swim longer distances, and basic interval training.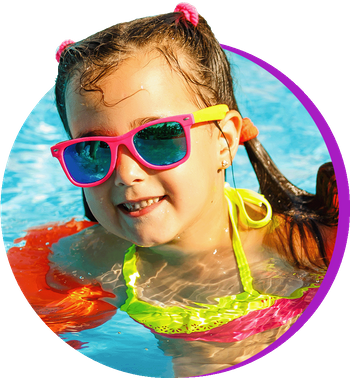 Ready to get started?
Find a location near you. We are expanding and will be adding more locations soon.